Comprehensive and Powerful
CIRCLY 7.0 is a powerful, user-friendly, Windows-based package for mechanistic pavement design and analysis.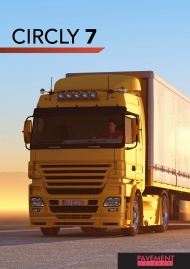 This Australian designed system has been in regular use World-wide for more than two decades proving its worth in thousands of design applications.
Since 1987 it has been part of the Austroads Pavement Design Guide, the standard for road design in Australia and New Zealand.
CIRCLY 7.0 uses a rigorous flexible pavement design approach. It uses state-of-the-art pavement material properties and performance models. It calculates the cumulative damage induced by the traffic spectrum.
CIRCLY 7.0 gives Reduced Asphalt Thickness for Heavy-Duty Structures
The following graph illustrates the considerable reduction in Asphalt thickness for pavements at higher traffic loads designed with CIRCLY 7.0 (using the Austroads 2017 Design Method), compared to CIRCLY 6.0 (using the Austroads 2004-12 Design Method).
This leads to reduced material and construction costs.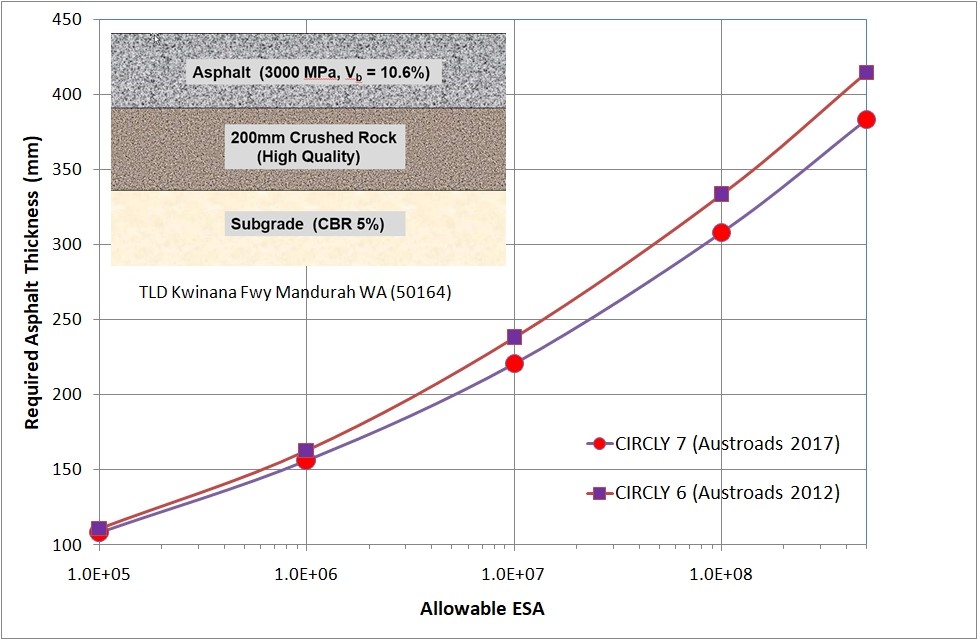 after Webinar presented on 9 March 2018 by Dr. Michael Moffatt (ARRB) – Pavement Design – Guide To Pavement Technology Parts 2 And 4C (2017 Editions)
CIRCLY 7.0 RELEASED!
CIRCLY 7.0 has just been released.
Click here to view a 10-minute screencast that shows how the CIRCLY 7.0 User Interface works.
Following Videos show the CIRCLY 7.0 Workshop Exercise Steps.
(The Exercises are described in the CIRCLY 7.0 Workshop Notes)
You can get an Overview of CIRCLY 7.0 by starting here.
Then click the Next > button at the bottom right hand corner on each page.
The Austroads Pavement Structural Design Guide has undergone a major revision that was released in December 2017.
The major change is how the details of the Traffic Load Distribution (TLD) are used as design inputs. The Traffic Load Distribution consists of the frequency distribution of Axle Group Loads.
Here's an example of CIRCLY 7.0's Traffic Load Distribution screen: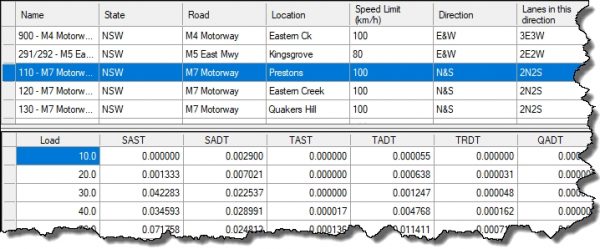 You can upgrade to CIRCLY 7.0  – at no extra cost if you have a current CIRCLY Annual Subscription.
Easy to Use
Defining Inputs
Pavement and loading databases save re-keying information. You can define your own material properties and loadings.
Viewing the Results
CIRCLY 7.0 generates graphs that show the damage factor across the pavement. CIRCLY 7.0 can also generate graphs of any component of displacement, strain or stress in two-dimensional or three-dimensional form.
Slash Days From Your Design Jobs!
Automatic Thickness Design capability – determine the optimum thickness of a given layer in a fraction of a second on any PC.
Simultaneous calculation of the damage factor for all layers with a performance model.
A Parametric Analysis feature can loop through a range of thicknesses for one or two layers while simultaneously designing the thickness of another layer. This feature will optimise up to three layers. The Cost Analysis feature lets you fine-tune layer thicknesses to lower construction and maintenance costs.
Proven Technology
CIRCLY has been in regular use World-wide for more than two decades proving its worth in thousands of design applications.
System Requirements
Microsoft® Mouse or compatible mouse.
Microsoft® Windows Windows 7, Windows 8.x , Windows 10 or Windows 11.
(Compatible with both 32-bit and 64-bit versions.)
Alternative design systems for Heavy Duty Pavements
A special design system, APSDS (Airport Pavement Structural Design System) is for airport pavements. It is based on the CIRCLY system and has been enhanced for design of airport pavements.
HIPAVE (Heavy Industrial PAVEment design) is software for design of flexible pavements in facilities such as intermodal container terminals and yards.  HIPAVE models the extremely heavy loads from vehicles such as mast lifts, reach stackers, straddle carriers etc.
Click here for a comparison of the features of our three pavement design packages.
We recently published an article that explains why road design methods are not appropriate for the heavy loadings at airports and container terminals. Road design methods can give grossly under-designed pavements.
For further details see Layered Elastic Pavement Design- Recent Developments. Wardle, L.J. and Rodway, B. (1998) .