We offer three state-of-the-art Pavement Design packages: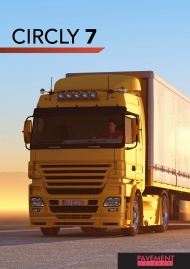 CIRCLY is a comprehensive program for analysis and design of pavements. The program can calculate stresses, strains and displacements induced by a variety of surface loads on layered soil systems. CIRCLY is widely used in Australia and overseas and is an integral part of the Austroads Pavement Design Guide.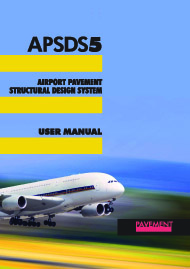 APSDS (Airport Pavement Structural Design System) is a special version for airport pavements.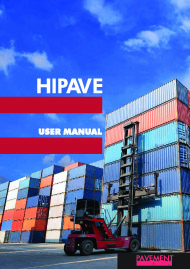 HIPAVE (Heavy Industrial PAVEment design) is for the mechanistic analysis and design of flexible pavements subjected to the extremely heavy wheel loads associated with freight handling vehicles in industrial facilities, in particular, intermodal container terminals. It is designed to conveniently model each combination of vehicle model and container load and to combine the damage using the Cumulative Damage Factor concept.
This Table compares the features of the three packages:
CIRCLY 7.0
APSDS
HIPAVE
Application
Profile:
Road pavements-streets, roads, highways
Airport pavements
Container and intermodal terminal pavements
Key Core
Features:
no wander
rigorous wander algorithm
rigorous wander algorithm
parametric analysis
parametric analysis
parametric analysis
economic analysis
 economic analysis
economic analysis
support for 2017 Austroads Pavement Design Guide
Barker-Brabston heavy duty unbound materials
Barker-Brabston heavy duty unbound materials
Standard Vehicle Library with automatic updates
calculation of axle loads from vehicle geometry and container mass
automatic treatment of container mass distributions