Resume: Ken McNabb
---
Personal Details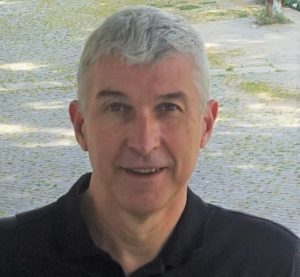 Work Address: Mincad Systems Pty. Ltd., P.O. Box 2114 Richmond Vic. 3121 Tel. (03) 9427 1085 Fax. (03) 9012 7974
---
Education
Diploma of Engineering (Civil) Caulfield Institute of Technology – 1978
---
Professional Positions
1988- : Director, Mincad Systems Pty. Ltd.
1978-88: Experimental Scientist, CSIRO Division of Geomechanics
---
Professional Affiliations
Society Memberships:
Australian Geomechanics Society
International Society for Rock Mechanics
---
Publications
Over 40 conference and journal papers.
---
Experience
Overview:
Ken has specialised in geotechnical instrumentation and numerical modelling since obtaining his Diploma of Civil Engineering from Caulfield Institute of Technology. He has over seventeen years experience in his field, including working on the Melbourne Underground, extensive experience with underground coal mining layouts and work on dam subsidence.
Along with Leigh Wardle, Ken is a director of Mincad Systems, a specialist computational mechanics group servicing the numerical modelling needs of the mining and geo- engineering industries.
1988-: Mincad Systems Pty. Ltd.
Studies conducted for clients including AGL, Coal and Allied, CSIRO, Capcoal, South Blackwater Mines, Sydney Water Board, Queensland Mines Department, BHP Minerals, Port of Melbourne Authority. Research topics have included assessment of longwall face support requirements, chain pillar design, roadway stability and the prediction of surface subsidence above extracted panels, stability of underground machinery caverns, stability of retaining walls.
1970-88: CSIRO Division of Geomechanics
Primarily involved in conducting numerical modelling exercises, including analysis of pillar stability at Aberdare Sth. for AGL of N.S.W; rib and crown pillar simulations for AMIRA; subsidence analyses for the N.S.W. Dams Safety Committee and for the Sub-Committee on Mathematical Modelling of Subsidence in N.S.W and stress analyses of the Wyong Area of N.S.W. for the N.S.W. Public Works Department.
Two-dimensional finite element numerical modelling in relation to the design of development roadways and subsequent chain pillars for the German Creek Central Colliery, Qld. The models have provided information that assisted in major design iniatives.
Development of improved techniques for the analysis and design of underground coal mine layouts. The work encompassed extensive laboratory testing and in situ stress and displacement monitoring exercises at the Laleham No. 1 Colliery at Sth. Blackwater, Qld.
Responsibility of constructing, calibrating, installing and monitoring various geotechnical instrumentation during construction of the Melbourne Underground railway tunnels.
Conducted various numerical modelling exercises involving the CSIRO hollow inclusion cell, various rock reinforcement systems and numerous site specific geotechnical analyses such as modelling the behaviour of crown pillars in the MICAF stopes area at Mt. Isa. Involved in the development and installation of in situ stress monitoring devices for use in hard rock mines such as the Cleveland Tin Mine at Luina in Tasmania.