Personal Details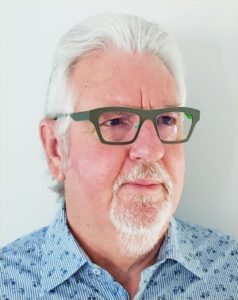 Work Address: Mincad Systems Pty. Ltd., P.O. Box 2114 Richmond, Vic. 3121 Tel. (03) 9427 1085 Fax. (03) 9012 7974
---
Education
B.Sc (Hons.,IIA) Monash University Top of year: Applied Mathematics IIIB Honours year subject: Physics
Ph.D. Department of Mining and Metallurgical Engineering, University of Queensland.
---
Awards
Zinc Corporation Prize, 1987.
D.H. Trollope Medal (Australian Geomechanics Society), 1990.
---
Professional Positions
1988- : Managing Director, Mincad Systems Pty. Ltd.
1970-88: Principal Research Scientist at CSIRO Division of Geomechanics
---
Professional Affiliations
Committee Memberships etc:
Member, International Bureau of Strata Mechanics
Editor, Australasian Geomechanics Computing Newsletter
Member, ACADS Geosciences Technical Committee
Member, ACADS Mining Technical Committee
Society Memberships:
Australian Geomechanics Society
International Society for Rock Mechanics
---
Publications
Over 40 conference and journal papers.
---
Experience
1988-: Mincad Systems Pty. Ltd.
Mincad Systems was formed in 1987 as the first "specialist" computational mechanics group to service the numerical modelling needs of the Australian mining and geo-engineering industry.
Dr. Wardle is the author of:
CIRCLY, the layered elastic analysis program that is the basis of the Austroads Pavement Design Guide
APSDS (Airport Pavement Structural Design System), the leading program for airports and heavy duty pavements.
HIPAVE, software for design of flexible pavements in facilities such as intermodal container terminals and yards.
Dr. Wardle is also a member of the ACN (Aircraft Classification Number) Study Group of the International Civil Aviation Organisation (I.C.A.O.).
Dr. Wardle has also consulted on Pavement Management Systems for Federal Airports Corporation, Cairns International Airport and Queensland Transport.
1970-88: CSIRO Division of Geomechanics
From 1970 to 1988 Dr. Wardle was involved in a wide range of Civil and Mining Engineering projects. Associated computer programs have been published and are widely used by consultants, government authorities and universities for design and analysis of pavements and foundations.